The latest J R Boone and industry news plus forthcoming events J R Boone will be attending.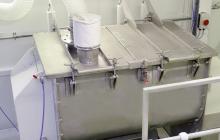 John R Boone have supplied a new, high-specification, easy-clean Helical Blade mixer to Tate and Lyle's food ingredients factory in Mold, North Wales. 
The new 250Kg capacity mixer has been constructed to meet the factory's stringent hygiene and safety standards in stainless steel, with 'u-trough' adaptations for rapid discharge, larger batch sizes and full-width top doors for easy cleaning that include special safety interlocks.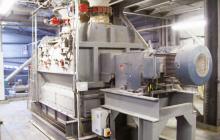 Energy saving mixing in a green factory. A JR Boone Delta Blade Mixer has found favour at F Ball, a leading manufacturer of cementitious flooring.
The mixer is an integral part of a new factory development that combines high efficency with extremely low energy usage. Thorough mixing with a minimal mix cycle is key in a factory where six batches may be in process at any one time.
Pages